Preliminary figures for 2017 show a return to profitability; outlook for 2018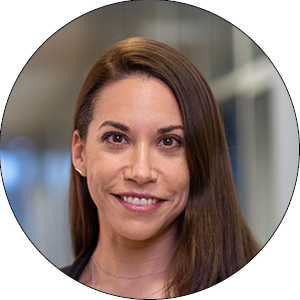 Investor Relations & Business Development
Mehr erfahren

Since 2020, Melanie Ilg is supporting audius in the area of investor relations and corporate development.
WAALRE/LUDWIGSBURG – March 2, 2018
IT Competence Group SE, an IT services group listed in the m:access midmarket segment on the Munich Stock Exchange, has published its figures for the fourth quarter of 2017 and preliminary figures for fiscal year 2017. It reports a return to profitability for the second half of 2017. In view of the promising start to fiscal year 2018, the company has confirmed its forecast of a positive operating result for the year as a whole.
 
In the closing quarter of last year, the company generated revenues of approximately EUR 5.2 million (revenue for Q4 2016: EUR 7.5 million). Despite the decline in revenue, the operating result (EBITDA) increased significantly. While the Group still had a negative operating result of approximately EUR -0.2 million in the last quarter of 2016, the comparative key figure in 2017 was slightly positive, at EUR +0.05 million. It is important to note that the result from the final quarter includes final extraordinary costs of approximately EUR 0.15 million associated with restructuring measures carried out during the year, which accrued after a time lag. With an adjusted EBITDA of approximately EUR +0.2 million in the closing months, the company impressively confirmed the turnaround initiated in the summer.
 
According to the unaudited figures currently available, the company generated revenues of approximately EUR 21 million for 2017 as a whole (revenue for 2016: EUR 25.0 million). Due to the loss in the first half of the year, the operating result (EBITDA) was approximately EUR -0.75 million (EBITDA for 2016: EUR +0.2 million).
 
The volume of orders on December 31, 2017 amounted to approximately EUR 14.5 million, an increase of approximately EUR 2.0 million compared with the reporting date in the previous year. Against the background of the reduction in revenue, this is a sustainable and easily measurable indicator of the sustained turnaround achieved. Because the company is focused on developing its managed services division, the orders are increasingly long-term and, to some extent, recurrent. This will further improve the revenue mix towards more predictable revenues and reduce dependency on individual projects.
 
The company anticipates a growth in revenue of approximately 10% for the current fiscal year. Based on the good start to the year, the most recently published forecast for a significantly positive operating result (EBITDA) has been confirmed to a range of EUR 0.3 million to EUR 0.6 million.
 
The final entry of the company in the German Commercial Register as part of its relocation from the Netherlands, which was decided last fall, is currently delayed due to formal inquiries by the local court responsible. However, the company expects this to be completed in the next few weeks.