audius ranks among top 15 IT service providers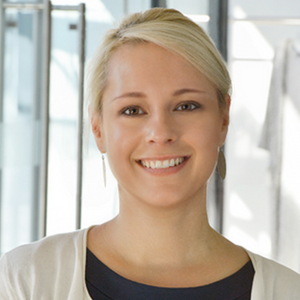 Head of Marketing & PR 
Mehr erfahren

Sandra Honner joined audius in 2016. She is responsible for all marketing and PR activities of the audius Group.
Lünendonk ranks audius among the top 15 providers of IT services in Germany
In recognition of its continuous growth, the market research and consulting company Lünendonk & Hossenfelder has included audius SE in its prestigious list of the top 15 IT service providers in the country. 
The IT service sector as a whole has benefited in recent times from the increased push toward digitalization in companies. And because of an ongoing shortage of skilled IT staff, there is often a lack of in-house expertise, which means that calling in an external service provider is in many cases the only way to tackle overdue digitalization projects. This resulted in an average growth of 13 percent across the sector in 2021. 
audius even managed to top this positive trend with a 65 percent increase in revenue over the past year. This is because many of the key challenges that companies currently face are among audius' core competencies: Besides the end-to-end digitalization of business processes, these are primarily cloud transformation and the development and operation of customized cloud platforms. 
In addition to the success of its existing business, the strategic acquisition of further companies and the associated expansion of the company's own service portfolio, especially in the area of network and mobile infrastructure, have also contributed significantly to these outstanding results.
Inclusion in the top 15 index marks an important stage in the growth trajectory that audius will continue to pursue. And the outlook remains favorable: Industry insiders forecast that the coming years will also see revenue increases for IT service providers averaging around 13 percent.