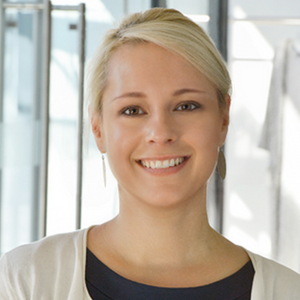 Head of Marketing & PR 
Mehr erfahren

Sandra Honner joined audius in 2016. She is responsible for all marketing and PR activities of the audius Group.
The 11th edition of NULLCON - a conference, training and exhibition platform for information security -  took place in Goa from 3 March to 7 March 2020.
The five-day event on security and privacy offered a wide range of presentations, workshops and panel discussions, technical training and a wide range of exciting events such as CTFs, StartVille, a job fair, Hackers Carnival etc. to support and shape the future of the cyber security industry in India.
The event consisted of more than 32 presentations and 9 panel discussions covering various security topics. 
The audius Security & Audit Division Manager Joerg Simon gave an audit in this context +++ Training including OPSE Certification. As one of the panelists, he also supervises young hackers on the "Hackerhelp Initiative" and acts as a mentor. 
In addition to the activities in the Security & Open Source Ecosystem, audius was on site with a team of 6 people, including board member Matthias Kraft. audius has been supporting the conference and the null-community for years as a sponsor and contributor to promote the important exchange of research and information in the Security Ecosystem.
The NULLCON was launched in 2010 and is supported by Payatu Technologies Pvt Ltd. and the globally active null-community. With the advent of cutting-edge technologies, security is of critical importance as it brings with it a wide range of threats. From the 12-year-old superbrain - to international security veterans with long hair and even longer beards - you'll meet CEO's and decision makers in an information-packed, perfectly organized conference that's not just about cyber security!