IT Competence Group is now a partner of SoftwareCentral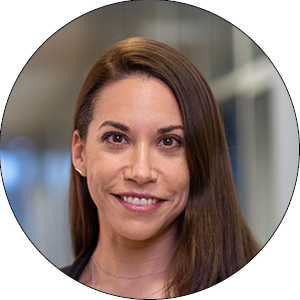 Investor Relations & Business Development
Mehr erfahren

Since 2020, Melanie Ilg is supporting audius in the area of investor relations and corporate development.
LUDWIGSBURG – July 20, 2018
IT Competence Group SE, which is listed in the m:access midmarket segment, is expanding its portfolio of products and services. With immediate effect, the company, which specializes in consulting and business solutions for IT infrastructures, will act as a sales partner of SoftwareCentral.
 
SoftwareCentral automates and streamlines IT processes with a cloud-based tool that was developed under the umbrella of the Danish company Mansoft. The company is working on simplifying Microsoft System Center Configuration Manager (SCCM). More than 2.5 million computers worldwide are managed with SoftwareCentral.
 
"We have been using the SoftwareCentral tools with customers for several years now and we are confident that this partnership will help us to expand our managed services relating to the qualified Windows 10 desktop," says Karl Gerber, Board member at the subsidiary ITCG AG.
 
Andreas Spiegelhauer, CEO at SoftwareCentral, adds: "Thanks to its size and close customer relationships, IT Competence Group is a strong player on the German market and the ideal partner for a solid collaboration with SoftwareCentral. We are really looking forward to working with a partner with a strong position on the market and extensive expertise in Microsoft SCCM that ties in perfectly with our SCCM optimization tool. In addition, IT Competence Group's experience with software packaging makes it a very good fit for us since we will be launching our new software product, Smart Package Studio, on the market this year."
 
The use of both SoftwareCentral and Smart Package Studio will help IT Competence Group's customers to save time and money, while making daily client management tasks noticeably easier.
 
 
 
About Microsoft SCCM
 
Microsoft System Center Configuration Manager (SCCM) is a systems management tool that administrators can use to distribute and protect applications and devices in a company. System Center Configuration Manager is part of the Microsoft Management Suite System Center.
 
SCCM is a single management console for managing applications deployed via Microsoft App-V, Microsoft Enterprise Desktop Virtualization, or Citrix XenApp.
It can be used for subsequent deployment and updates, for example, to perform automated security patching.
 
About SoftwareCentral
 
SoftwareCentral is all about simplicity. Its goal is to create products that are simple to install, simple to configure, and simple to use. The products are designed to simplify IT processes and create new capabilities for system administrators. Ultimately, the value of its solutions can be measured in lower operational IT costs, reduced workloads for IT specialists, and more productive employees.
 
About IT Competence Group SE
 
IT Competence Group SE is a growth-oriented IT services group that operates in the German-speaking region. It combines the advantages of a publicly listed group with the positive qualities of medium-sized companies. Its business operations are represented by ITCG AG, Sinnwell AG, proMX GmbH, and Desksite GmbH. Employing more than 220 people, it offers tailor-made solutions for all aspects of IT infrastructure and business solutions, from consulting through to implementation. IT Competence Group SE's provides its customers, which range from global corporations to innovative medium-sized enterprises, with high-performance IT systems, intelligent software solutions, and flexible personnel services to support them in securing strategic advantages.
 
Microsoft System Center Configuration Manager (SCCM) ist ein Verwaltungs-Tool, mit dem Administratoren Anwendungen und Geräte in einem Unternehmen bereitstellen und absichern können. System Center Configuration Manager ist Teil von Microsofts Management Suite System Center.
SCCM ermöglicht über eine einzige Verwaltungskonsole das Management von Anwendungen, die unter anderem über Microsoft App-V, Microsoft Enterprise Desktop Virtualization oder auch Citrix XenApp bereitgestellt werden.
Anschließend können Bereitstellung und Aktualisierungen verwaltet werden, um beispielsweise automatisiertes Security-Patching durchzuführen.
Aus
Aus
Bei SoftwareCentral dreht sich alles um Einfachheit. Ziel ist es, Produkte zu schaffen, die einfach zu installieren, einfach zu konfigurieren und einfach zu bedienen sind. Die Produkte sollen die IT-Prozesse vereinfachen und neue Möglichkeiten für Systemadministratoren schaffen. Letztendlich kann der Wert der Lösungen in niedrigeren operativen IT-Kosten, reduzierter Arbeitsbelastung für IT-Spezialisten und produktiveren Mitarbeitern gemessen werden.
Aus
Aus
Über IT Competence Group SE
Die IT Competence Group SE ist eine wachstumsstarke IT-Dienstleistungsgruppe im deutschsprachigen Raum. Sie verbindet die Vorteile einer börsennotierten Unternehmensgruppe mit den Tugenden mittelständisch geführter Einheiten. Das operative Geschäft wird in der ITCG AG, Sinnwell AG, proMX GmbH und Desksite GmbH abgebildet. Mit über 220 Mitarbeitern bietet man von der Beratung bis zur Implementierung maßgeschneiderte Lösungen zu allen Fragen rund um das Thema IT-Infrastruktur und Business Solutions an. Zu den Kunden der IT Competence Group SE zählen global arbeitende Konzerne genauso wie innovative mittelständische Betriebe, die sich durch leistungsstarke IT-Systeme, intelligente Softwarelösungen und flexible Personaldienstleistungen strategische Vorteile sichern.
Aus
Aus