audius SE acquires Unidienst GmbH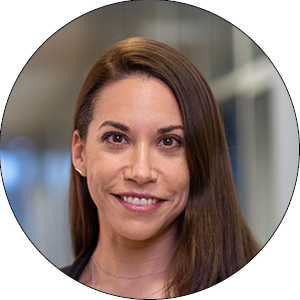 Investor Relations & Business Development
Mehr erfahren

Since 2020, Melanie Ilg is supporting audius in the area of investor relations and corporate development.
Weinstadt/Freilassing, October 5, 2020
audius SE acquires Unidienst GmbH Information Services for Businesses, based in Freilassing. Thereby, the group considerably strengthens its competencies in the areas of customer relationship management as well as business intelligence.
Unidienst offers extensive expertise in the field of software solutions as well as services for discrete manufacturing, for financial service providers and for software and consulting companies. Smart software solutions for seminars and events are another highly demanded area of expertise of Unidienst. The products established over many years use the technology of Microsoft Dynamics 365 Customer Engagement.
The founder Bert Enzinger as well as Stefan Wambacher will stay managing directors of the company. Furthermore, the continuous development of the software solutions, and in particular the highly qualified customer consulting and support, will remain in focus.
For audius, this acquisition represents a strategically valuable step towards further deepening its CRM competence by means of the unique know-how of the Unidienst team. Through the intensified, in the market well-established sales of the Unidienst solutions under the audius brand, the company expects to see rising sales revenues with its own IP and thus a further increase in profit margins in the upcoming years. In addition, the location close to the Austrian border also optimizes access to the neighbouring country for the entire group of companies.
 
About audius 
Founded in 1991, audius SE (formerly: IT Competence Group SE) is an IT company active in German-speaking Europe. From network technology to concrete applications, the corporate group offers the right solutions for public clients, medium-sized companies and internationally operating corporations. In supporting 350,000 IT workplaces in the DACH region, the approximately 500 employees at 17 locations - 14 of them in Germany - are focussing on the use of future-oriented technologies and best practices. A further business area is devoted to network infrastructures, in particular to the construction and expansion of the 5G network. Customers of the group include global corporations and medium-sized companies. The strategic goal is to grow both organically and through acquisitions. The shares of audius SE are listed on the Basic Board of the Frankfurt Stock Exchange as well as in the m:access segment for medium-sized companies on the Munich Stock Exchange.
For further information please contact
audius SE (formerly: IT Competence Group SE)
Investor Relations
p.: +49 89-716 721-044
ir@audius.de
www.audius.de bzw. www.unidienst.com
Die im Jahr 1991 gegründete audius SE (ehemals: IT Competence Group SE) ist eine IT-Gesellschaft, die in der DACH-Region aktiv ist. Von der Netzwerktechnik bis hin zur konkreten Anwendung bietet die Unternehmensgruppe die passenden Lösungen für öffentliche Auftraggeber, Mittelständler und international agierende Konzerne. 
Bei der Betreuung von 350.000 IT-Arbeitsplätzen im DACH-Bereich sind die etwa 500 Mitarbeiter an 17 Standorten – davon 13 in Deutschland – fokussiert auf den Einsatz zukunftsorientierter Technologien und Best Practices. Ein weiterer Geschäftsbereich beschäftigt sich mit Netzinfrastrukturen, insbesondere dem Auf- und Ausbau des 5G-Netzes. 
Zu den Kunden der Gruppe zählen global agierende Konzerne sowie mittelständische Betriebe. Strategisches Ziel ist es sowohl organisch als auch durch Zukäufe zu wachsen. Die Aktien der audius SE notieren im Basic Board der Börse Frankfurt sowie im Mittelstandssegment m:access der Börse München.
Für weitere Informationen wenden Sie sich bitte an
audius SE (ehemals: IT Competence Group SE)
Investor Relations
t.: +49 89-716 721-044
ir@audius.de
www.audius.de bzw. www.unidienst.com
Aus
Aus