audius SE: Successful completion of non-cash capital increase – forecast adjustment for the overall year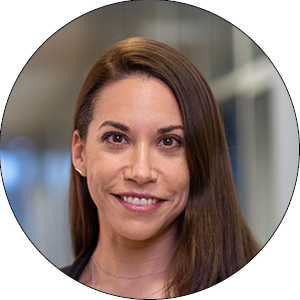 Investor Relations & Business Development
Mehr erfahren

Since 2020, Melanie Ilg is supporting audius in the area of investor relations and corporate development.
Weinstadt, October 26, 2020
audius SE (former IT Competence Group SE) has successfully realized the non-cash capital increase as agreed in the general meeting on July 28, 2020. Through the issue of 2,800,000 new no-par value bearer shares, the total number of shares issued has increased to 4,675,000. In return, audius AG has incorporated its operating subsidiaries so that all activities are now bundled within audius SE. This integration is coupled with a significant increase in liquid funds and the group's equity.
The restructuring of the audius group under company law is thus almost complete. Only the two international companies audius India and audius Hungary could not yet have been incorporated due to the corona restrictions prevailing in the respective countries. The completion is expected in the upcoming weeks, depending on further developments.
Through the companies' incorporation the volume of business will significantly increase in the future. The new companies are expected to be consolidated in the audius SE group from October 1, 2020. Accordingly, the executive board now expects revenues to be of over EUR 30 million for the current financial year with an EBITDA of more than EUR 2 million. The previous forecast projected revenues in the range of EUR 24-25 million with an EBITDA of at least EUR 1.5 million. This translates into an increase in revenues of more than 20 % and an increase in EBITDA of more than 30 %.
This assessment is based on a sustained favorable business development in the third quarter, whose figures the company will announce in the coming weeks.
About audius 
Founded in 1991, audius SE (formerly: IT Competence Group SE) is an IT company active in the DACH region. From network technology to concrete applications, the corporate group offers the right solutions for public clients, medium-sized companies and internationally operating corporations. In supporting 350,000 IT workplaces in the DACH region, the approximately 500 employees at 17 locations - 14 of them in Germany - are focussing on the use of future-oriented technologies and best practices. A further business area is devoted to network infrastructures, in particular to the construction and expansion of the 5G network. Customers of the group include global corporations and medium-sized companies. The strategic goal is to grow both organically and through acquisitions. The shares of audius SE are listed on the Basic Board of the Frankfurt Stock Exchange as well as in the m:access segment for medium-sized companies on the Munich Stock Exchange.
For further information please contact
audius SE (formerly: IT Competence Group SE)
Investor Relations
t.: +49 7151 369 00 359
ir@audius.de
www.audius.de