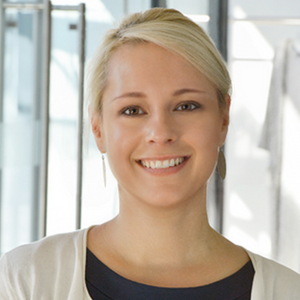 Head of Marketing & PR 
Mehr erfahren

Sandra Honner joined audius in 2016. She is responsible for all marketing and PR activities of the audius Group.
Amazon Web Services (AWS) is the global leader in cloud services. From February 26 to 27, 2019, the AWS stopped off in Berlin and provided valuable insights into how the cloud can accelerate innovation in companies of all sizes.
Highlight of the Summit were the keynotes as well as numerous interesting lectures in more than 100 sessions and workshops, which offered insights into the technology and the market position of AWS.
audius was also there with colleagues from the Managed Services and Consulting divisions. The focus here was on industry exchange and networking with exhibitors and experts, in order to take along new impulses for one's own business.